11月28日到12月1日,e代理与战略合作伙伴们刚刚进行了"一城一周末——巴适成都,烟火五千年"活动的旅程。此次活动为期四天,由e代理和经纬出行联合举办。
From November 28th to December 1st, e-agents and strategic partners just embarked on the journey of "One City, One Weekend, Chengdu, Five Thousand Years". The four-day event was jointly organized by e-agent and Matrix Adventure Travel.
在四天的密集行程中,我们不仅与数十位生态圈的合作伙伴共同接受了国际顶尖教练的格斗、枪械训练,也赶赴三星堆博物馆,参观学习了三星堆出土的历史文物,并与馆长和首任考古发掘队队长进行了深度交流。
During the four-day intensive itinerary, we not only received defence training from top international coaches with dozens of partners in the ecosystem, but also swept around the Sanxingdui Museum to visit and learnt about the historical relics unearthed from Sanxingdui. This included an in-depth historical discussion with the head of the archeological excavation team.
在大家经历过"肉搏"、"枪战"以及体验五千年深厚历史文化之后,经纬中国创始管理合伙人张颖先生和e代理创始人兼CEO何文迪先生以私享会的形式,与所有生态圈的合作伙伴一起分享了个人创业与投资的心得,并回答了各位合作伙伴创业中实际面临的各种问题。
After everyone has experienced "hand-to-hand", "friendly fighting battles" and experienced 5,000 years of profound history and culture, Mr. Zhang Ying, Founding Managing Partner of Matrix China and Mr. Max He, Founder and CEO of Edaili, interacted with all ecosystems in the form of private meetings. Partners shared their personal entrepreneurship and investment experience, and answered various questions that each partner actually faced in entrepreneurship.
这既是一场发掘和学习历史的出行,也是一场深度思考与互动的创业成长之旅。未来,e代理也会为战略合作伙伴带来更多的高质量社群交流活动
This is not only a trip to discover and learn history, but also a journey of entrepreneurial growth with deep thinking and interaction. In the future, E-daili will also bring more high-quality community communication activities to strategic partners.
Day1
掌握世界最强格斗术
11月28日中午,e代理生态合作伙伴从上海、北京、杭州、深圳、南京、苏州等地陆续抵达成都后,大家顾不上休息,马上热情高涨地启程参与国内顶尖E级教练亲授的马伽术课程。
马伽术起源并发展于以色列国防军(IDF),是特种部队、执法部门人员必修的格斗术与反劫持术,堪称当今世界最专业、全面的安全防卫体系内容,为多国顶级一线作战部门人员所必备。
At noon on November 28, E-daili partners arrived in Chengdu from Shanghai, Beijing, Hangzhou, Shenzhen, Nanjing, Suzhou and other places one after another. Everyone immediately set off with enthusiasm to participate in the domestic top E-class coach Krav Maga Course.
Krav Maga originated and developed in the Israel Defense Forces (IDF). It is a compulsory combat and anti-hijacking technique for special forces and law enforcement personnel. It is the most professional and comprehensive security defense system in the world today.
对于个人来说,也是面临重大人身安全时最实用的一门防身术,在现场的所有伙伴都积极投入训练。
For individuals, it is also the most practical self-defense technique when facing major personal safety. All partners on the scene are actively engaged in training.
Some other highlights of the event included :
精英创业者多维度思考与头脑碰撞
Multi-dimensional thinking and brain collision of elite entrepreneur
最后一日,在大家自行游览杜甫草堂后,e代理生态圈中的精英创业者们以演讲和Q&A的形式进行了关于行业发展的深度交流。
On the last day, after everyone visited Du Fu's Cottage, the elite entrepreneurs in the e-agent ecosystem conducted in-depth exchanges on the development of the industry in the form of speeches and Q & A.
首先,经纬中国创始管理合伙人张颖先生分享了他一路走来创立和管理"专注中国,扎根中国"的早期投资机构的心得体会。说到成功的经验,他首先强调要保持敬畏之心,不要盲目追求做大基金,而是要去追求更极致的"质"。张颖先生同时表示,时代的浪潮在不断向前,随着市场的变化、经济的"升级",经纬中国已经提前开始有针对性、有策略地将某些行业的投资权重进行重新配比,但不变的是机会总是属于先行者和前行有力者。他还提到,单点驱动、快速攫取用户的时期已经结束,现在创业公司发展进入深水期,对于创业者的全面性要求越来越高。经纬中国始终希望与具有思考深刻、快速学习能力,以及极致行动力的优秀创始人携手同行,迎接下一个十年。
First of all, Mr. Zhang Ying, Founding Managing Partner of Matrix Partners, shared his experience in creating and managing early-stage investment institutions that "focus on China and take root in China". Speaking of successful experiences, he first emphasized the need to maintain a good conscience and integrity, not blindly pursuing bigger funds, but to pursue more extreme "quality". At the same time, Mr. Zhang said that the tide of the times is constantly moving forward. With the changes of the market and the "upgrading" of the economy, Matrix China has started to re-target the investment weight of certain industries in a targeted and strategic way. But the constant is that opportunities always belong to the forerunners and the powerful ones. He also mentioned that the period of single-point driving and rapid user acquisition has ended. Now the development of startup companies has entered the deep dive period, and the requirements for the comprehensiveness of entrepreneurs are becoming higher and higher. Matrix Partners always hopes to go hand in hand with outstanding founders who have deep thinking, fast learning ability, and extreme mobility to welcome the next decade.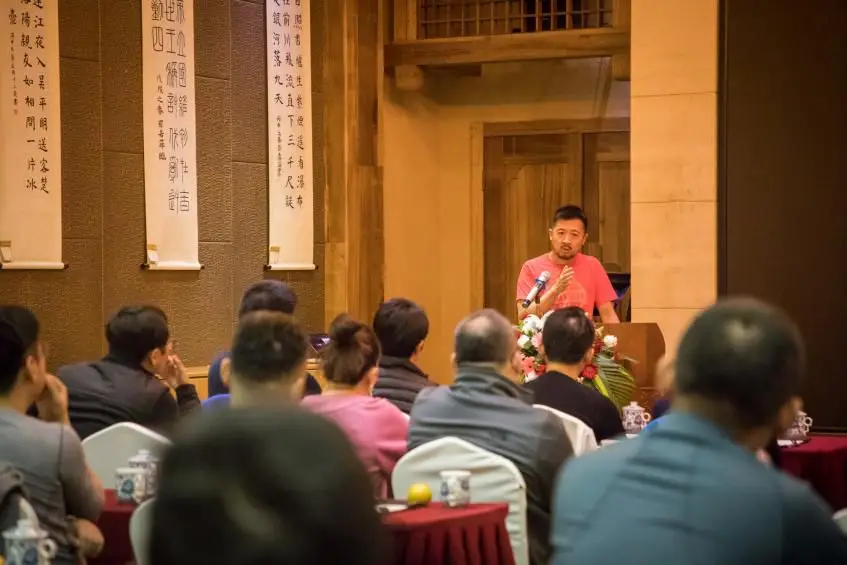 e代理创始人兼CEO何文迪先生围绕e代理生态圈的迭代讲述了他对创业的思考。他表示e代理在开放和包容的定义上面是不断延展的,从开放性的财富管理平台,延展至战略投资基金,以及不断壮大的事业部,包括内容事业部、FA事业部、数字货币事业部等,这些事业部可以独立有机的成长,也可以与e代理自身平台进行深度联动,这与经纬中国的生态布局颇为相似。
Mr. Max He. founder and CEO of E-daili, talked about his thinking about entrepreneurship around the iteration of the e-agent ecosystem. He said that the e-agent's definition of openness and inclusiveness has been continuously extended, from an open wealth management platform to strategic investment funds and growing business units, including the content business unit, the FA business unit, and the digital currency business unit. Etc., these business units can grow independently and organically, and can also be deeply linked with the e-agent's own platform, which is quite similar to the ecological layout of Matrix Partners.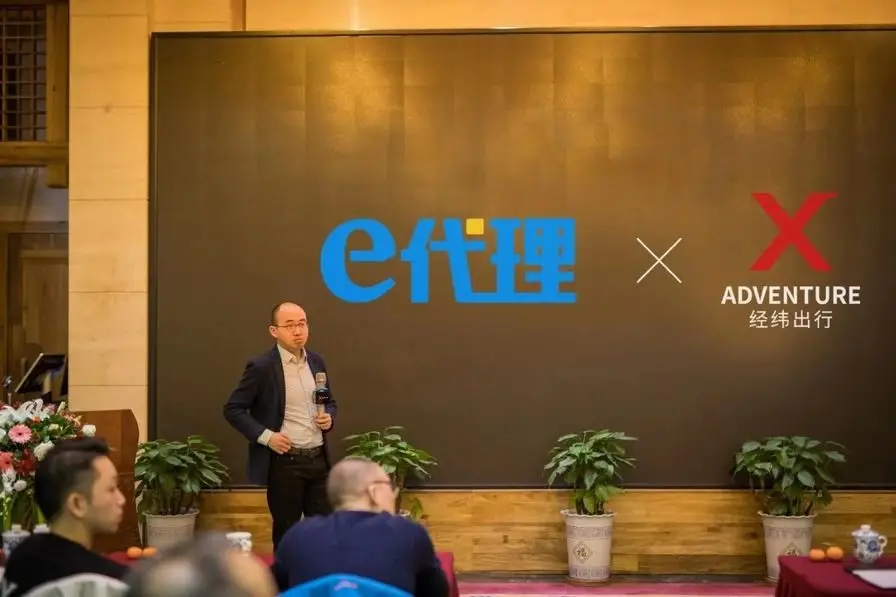 何文迪先生认为,与其把资本一味地投在覆盖品牌上,不如把核心的中后台能力建立起来,也就是说要建立"小前台、大中台"的架构。因为所有靠信息不对称打造出来的高毛利商业模式都是短暂的,而在市场充分竞争的局势形成之前,应该让公司为战略合作伙伴和被投企业提供价值,从而建立起自己的护城河。
Mr. He believes that instead of blindly investing capital in covering brands, it is better to build core core back-office capabilities, that is, to establish a "small front desk, large middle desk" structure. Because all high-margin business models created by the asymmetry of information are short-lived, and before the situation of full market competition, the company should be allowed to provide value to strategic partners and investees, thereby building their own moats.
谈到商业模式,何文迪先生表示,大家可以把e代理看成一个团购平台,虽然行业里的独立理财师、"小B"型财富管理机构逐渐增多,但很多参与者没有足够的议价能力去标准化产品,也缺乏拿到好项目额度以及好的条件的能力,但通过e代理的网聚的平台就可以优化行业效率。
Speaking of the business model, Mr. He said that everyone can think of Edaili as a group buying platform. Although independent financial planners and "small B" wealth management institutions in the industry are gradually increasing, many participants do not have enough bargaining power to standardize Products also lack the ability to get good project quotas and good conditions, but the E-daili network gathering platform can optimize industry efficiency.
在现场,大家, 包括 BF&A 创始人 Jonathan Belz 也提出了许多个人创业过程中遇到的难题,两位创始人也根据各自的创业经历做出了最真诚的回答。
At the scene, everyone, including BF&A founder Jonathan Belz also raised many problems encountered in the process of personal entrepreneurship, and the two founders also made the most sincere answers based on their respective entrepreneurial experiences.
最后,何文迪先生表示,e代理未来还将持续为生态圈的合作伙伴创造更多高质量的出行和交流机会。
Finally, Mr. He said that E-daili will continue to create more high-quality travel and exchange opportunities for partners in the ecosystem in the future.
06 Jan 2020
Photo: Google