e代理战略投资BF&A,共促中澳家办投资咨询新机遇 From: 小e e代理互联网海外财富管理专家 2019-06-21
e Agency Strategic Investment BF & A, Promote New Opportunities for China-Australia Home Office Investment Consulting
From: Xiao e e Agent Internet Overseas Wealth Management Expert 2019-06-21
本文由e代理(ID:iedaili)原创发布。本文仅为信息交流之用,不构成任何交易建议。
This article was originally published by e-agent (ID: iedaili). This article is for information exchange purposes only and does not constitute any trading advice
"家族办公室"在国内的发展尚处初期,服务家办的专业机构更是处于青黄不接的状态。而在海外,成熟的家办业态孕育了平台性的高品质家办服务机构,专业服务机构在渠道端和投资咨询端为家办分担了大量精力。深切感受到高涨的国内市场需求,互联网全球化资产配置平台e代理正式宣布战略投资澳洲家办平台Belz Family & Associates(以下简称"BF&A"),这也是e代理战略投资基金敲定的第一笔对海外家族办公室的投资。BF&A本轮融资由e代理领投,数家澳洲专业服务机构和顶尖家办跟投。
The development of the "family office" is still in its infancy in China, and the professional agencies that serve the family are still not fulfiling the large requirements. And overseas, the mature family-run business landscape give rise to a platform-based high-quality family-run business as well as professionals that share a lot of energy for the family office space. Deeply feeling the rising domestic market demand, e-agent, an internet global asset allocation platform, officially announced its strategic investment in Australian home-based platform Belz Family & Associates (hereinafter referred to as "BF & A"). Investment in overseas family offices. BF & A's current round of financing was led by e-agent, and several Australian family offices and professional groups followed suit.
最近一项来自国际会计师事务所的调查显示:亚太地区特别是中国,由于移动和线上化数字财富解决方案的发展,银行在财富管理行业中的地位正在悄然改变。亚太客户更换财富管理机构的意愿增长了一倍,从过去三年的15%增至未来三年的34%。与此同时,澳洲客户更换财富管理机构的意愿,从过去三年的13%将增至未来三年的40%,波动程度堪称全球之最。本次调查是基于会计师事务所对26个国家20000名客户的盘点统计,以了解客户不断变化的投资需求,也预示着不远的将来,澳洲和亚太地区的财富管理机构更迭会愈演愈烈。
A recent survey from international accounting firms shows that in the Asia-Pacific region, especially China, banks' position in the wealth management industry is quietly changing due to the development of mobile and online digital wealth solutions. The willingness of Asia Pacific clients to change wealth management institutions has doubled, from 15% in the past three years to 34% in the next three years. At the same time, the willingness of Australian customers to change wealth management institutions will increase from 13% in the past three years to 40% in the next three years, which is the most significant amount of change  out of all modern countries. This survey is based on the accounting firm's inventory of 20,000 clients in 26 countries to understand the changing investment needs of clients. It also indicates that in the near future, the change of wealth management institutions in Australia and the Asia Pacific region will intensify.
6月4日,澳大利亚央行三年来首次降息,将基准利率下调25个基点至1.25%的创纪录低点。这是自2016年8月一直保持利率1.5%以来的首次下调,创历史最低利率。对于有意向投资澳洲、教育移民的国内家办机构而言,这是个经济进一步向好的信号。国际清算银行统计显示,澳洲地产投资,曾是全球投资回报最佳的资产之一。在过去55年中,澳洲地产的平均价格上涨了66倍,而美国在过去47年中,房价涨幅仅为13倍。经过此轮降息所带来的一系列连锁反应,可以预测的是澳洲的投资环境将会进一步优化,更多的投资也会接着融入澳洲。而澳洲现有财富管理机构与新参与者之间的激烈竞争,能让潜在客户有更多选择,加剧了机构们进一步满足客户需求的压力。
On June 4, the RBA cut interest rates for the first time in three years, cutting the benchmark interest rate by 25 basis points to a record low of 1.25%. This is the first time since August 2016 that the interest rate has been maintained at 1.5%, the lowest rate in history. This is a sign that the economy is getting better for domestic households that are interested in investing in Australia and educating immigrants. Statistics from the Bank for International Settlements show that Australian real estate investment used to be one of the assets with the best return on investment in the world. In the past 55 years, the average price of Australian real estate has risen 66 times, while in the United States over the past 47 years, house prices have risen only 13 times. After a series of chain reactions brought by this round of rate cuts, it can be predicted that the investment environment in Australia will be further optimized, and more investment will be integrated into Australia. The fierce competition between Australia's existing wealth management institutions and new participants can give potential customers more choices, exacerbating the pressure on institutions to further meet customer needs.
澳洲有超过120万华裔移民,中国也是澳洲最大的海外买家,中澳家办间的投资咨询合作在此刻极具潜力。BF&A 作为一家总部位于澳洲悉尼的家族办公室平台,致力于为中国和澳州的顶级家族办公室提供专属的off-market的联合投资机会,包括债权、股权等多种投资模式,满足家族办公室多元化资产配置需求。与此同时,作为家办平台提供最优质的投资、教育及咨询等专属服务,并以先进的全智能化技术平台为依托,集合最优资源,为中澳家族办公室实现物质与精神双财富的家族传承。
There are more than 1.2 million Chinese immigrants in Australia. China is also Australia's largest overseas investor. Investment consulting cooperation between Chinese and Australian home offices has great potential at this stage. As a family office platform headquartered in Sydney, Australia, BF & A is committed to providing exclusive off-market joint investment opportunities for top family offices in China and Australia, including multiple investment models such as debt and equity to meet the diversified assets of family offices.. At the same time, as a family-run platform, it provides the highest-quality exclusive services of investment, education, and consulting, and relies on an advanced and fully intelligent technology platform to gather the best resources to achieve material and spiritual dual wealth for the Chinese and Australian family offices. .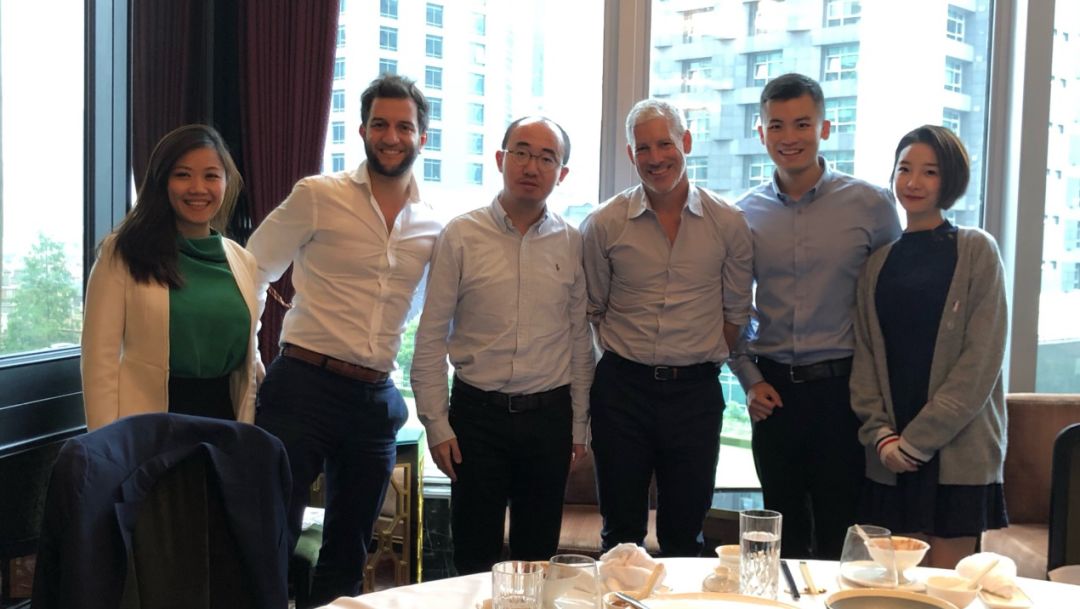 BF&A与e代理正式达成战略合作
BF&A创始人Belz先生热爱中国文化,曾身为犹太家族在二战期间移居中国上海,正是这份珍贵的中澳联系使Belz先生下定决心建立这个独一无二的平台,链接中国和澳洲的顶级家族办公室。BF&A管理层也由熟谙亚太区和澳洲市场的投行、基金管理、咨询等领域的精英团队组成,更重要的是,管理委员会成员对促进澳中关系发展有着强烈的认可和欣赏,并对推动这种关系的发展充满热情。
BF&A创始人Belz这样解释选择e代理作为中国市场战略合作伙伴的原因:" BF&A一直在中国市场寻找志同道合的合作伙伴,而无论是在投资品类的筛选尽调,还是在交易后台系统的搭建运维,我们都在核心团队身上看到了e代理对海外资产配置的专业和执着,e代理的迅猛发展和强大执行力是值得澳洲家办机构学习借鉴的。"
BF & A and e-agent formally reach strategic cooperation
The founder of BF & A, Mr. Belz, loves Chinese culture and his family moved to Shanghai, China during the Second World War. It is this precious Sino-Australian connection that made Mr. Belz determined to establish this unique platform linking China and Australia's top family offices. BF & A management is also composed of elite teams familiar with investment banking, fund management, consulting and other fields in the Asia-Pacific region and the Australian market. More importantly, members of the management committee have a strong recognition and appreciation of the promotion of Australia-China relations and promote this. The development of this relationship is a key component of the platform.
BF & A founder Belz explained the reason for choosing e-agent as a strategic partner in the Chinese market: "BF & A has been looking for like-minded partners in the Chinese market, whether it is in the selection of investment categories or the operation and maintenance of the back-office system. We have seen the e-agent's professionalism and dedication to overseas asset allocation in the core team. The rapid development and strong execution of e-agent is worth recognising and studying from.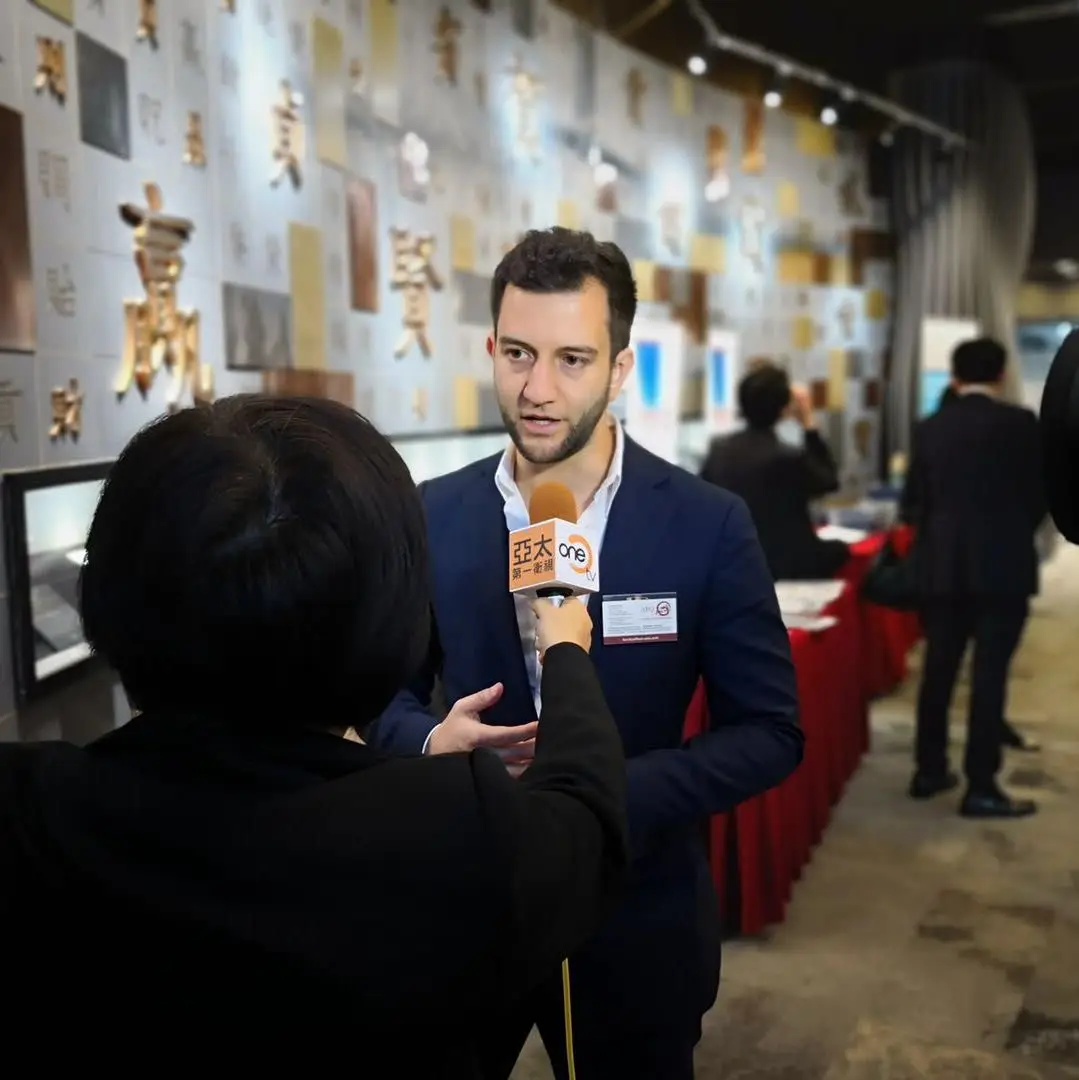 BF&A创始人Belz
e代理是一家专注于全球化资产配置的平台,也是一个致力于提升行业效率的"小B赋能"平台。作为一个基于互联网的开放平台,e代理一手对接全球优质的资产,一手对接国内优质的渠道,提供海外保险、私募股权、美元固收、公募基金、海外房产等各类资产,服务中国45万名理财师和1.5万家机构。e代理股东包括DST、险峰长青、经纬中国、光速安振、云九资本等知名机构,估值超过20亿美元。
e代理创始人兼CEO何文迪先生也表示,BF&A是一家新兴的澳洲家族办公室平台,e代理非常高兴和荣幸成为BF&A的股东,这是e代理在渠道端和资金端国际化的第一步,非常期待e代理与BF&A的深度合作。希望更多合作伙伴和广大朋友可以加入e代理的生态圈。
e-Agent is a platform focused on global asset allocation and a "small B empowerment" platform dedicated to improving industry efficiency. As an Internet-based open platform, e-agent connects global high-quality assets with one hand and domestic high-quality channels with one hand, providing overseas insurance, private equity, US dollar solid income, public funds, overseas real estate and other assets, serving 450,000 people in China Financial planner and 15,000 institutions. e-affiliated shareholders include DST, Yanfeng Evergreen, Jingwei China, Lightspeed Anzhen, Yunjiu Capital and other well-known institutions with a valuation of more than US $ 2 billion.
Mr. Max He, the founder and CEO of e-agent, also said that BF&A is a new Australian family office platform. E-agent is very happy and honored to become a shareholder of BF & A. Looking forward to the deep cooperation between e-agent and BF & A. I hope more partners and friends can join the e-agent ecosystem.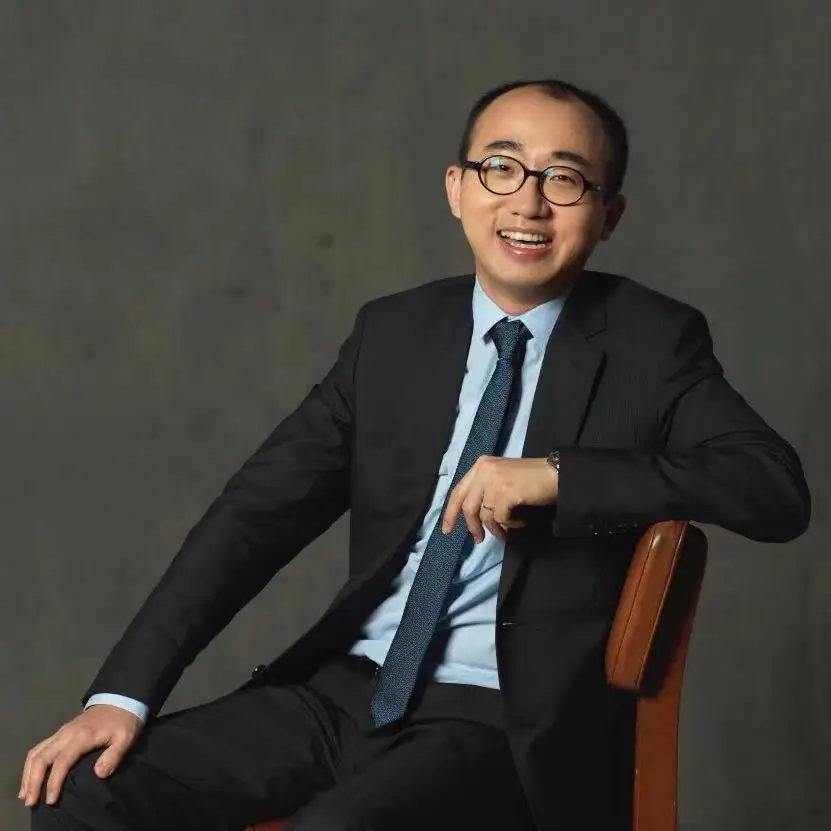 e代理创始人兼CEO 何文迪
e代理战略投资基金
e代理战略投资基金的使命是:发扬e代理"开放"和"包容"的平台精神,在e代理的上下游和生态圈进行延展和战略投资,充分发挥协同效应和杠杆效应,构建一个横跨资产端、资金端和服务端等多个维度的财富管理新生态。
e-agent strategic investment fund
The mission of the e-agent strategic investment fund is to carry forward the "open" and "inclusive" platform spirit of the e-agent, to extend and strategically invest in the upstream and downstream of the e-agent and the ecological circle, to give full play to synergies and leverage effects, and to build a A new ecosystem of wealth management in multiple dimensions such as assets, funds and services.
战略投资基金只是一个开始,e代理想要构建的是财富管理行业新生态。在这一路上,我们抱着开放和包容的心态,欢迎所有的朋友们联络我们和加入我们。同时,e代理"城市合伙人"计划也正在火热进行中。
Strategic investment funds are just the beginning. What the e-agent wants to build is a new ecosystem for the wealth management industry. Along the way, we have an open and tolerant attitude and welcome all friends to contact us and join us. At the same time, the e-agent "Urban Partner" program is also underway.
05 Jan 2020
Photo: Google